this is my version of one of the photos from Jourdan Dunn's editorial from, i-D September 2008, which she was on the cover of. the title of the editorial is "the witching hour". the shot from the magazine:
the painting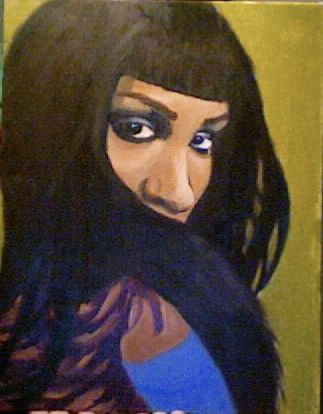 oil on 11x14 canvas panel.
I'm still working on another painting based on a shot from aline weber's editorial, but it is much more abstract as to say the influence is looser, the painting is not a copy of the photo. that entire issue was filled with amazing pictures, if I could I would sit for days painting them all.